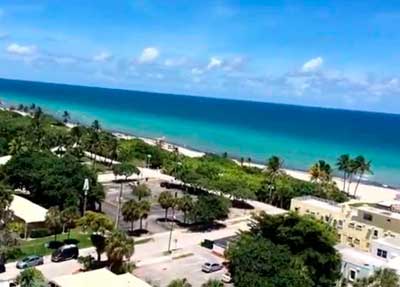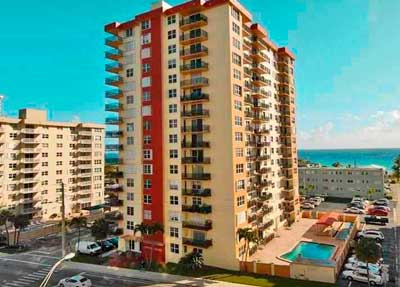 Oxford Towers condominiums, Hollywood
Oxford Towers condominium is just the essence of bold Maimi architectural tendencies expressed in comfortable suits and outstanding technological efficiency. It was built back to 1971 but reconstructed recently to perform the vivid game of colors and technology. 17 storied lofty building just is there to take your attention and never release.
Simply yet skillfully designed edifice in its both interior and exterior design gives an authentic feeling of high-class leisure standard combined to great surroundings – just one block to famous Hollywood beach and boardwalks for gliding, biking, jogging and other outdoor activities for fit clientele; restaurants, trattorias and cafés all over the place, concert halls, night clubs, cinemas – uniquely well-nestled in the Coastal diversity. Fresh breeze of Atlantic, with the splendid tropical sceneries will definitely enchant you with its genuinity.